Ms Francisca Chiang 蔣 少 慧
Masters Guidance and Counselling (Singapore), Certified EMDR Practitioner (EMDR Singapore)
Psychotherapist | EMDR Consultant-in-training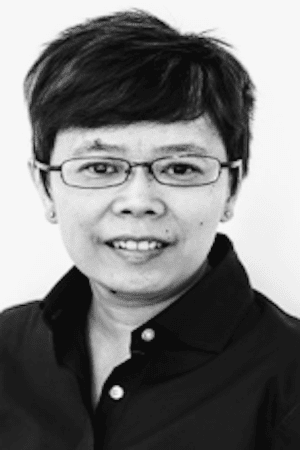 Francisca has more than 10 years of experience working with children and adults with emotional and mental health concerns. She is a certified EMDR Practitioner accredited by EMDR Singapore, an association with which, Francisca had also served as a secretary and vice president from 2016 to 2020.  She is currently an EMDR consultant-in-training with EMDR Asia.
Francisca's past work experience includes working with children and adults in various local MOE schools and university. Over the years, she had the privilege of working and accompanying student and adult clients with issues like low self-esteem, academic stress, unrealistic self-expectation and relational problems with family and/or peers. Her current work is mainly with many adult clients with Depression/Mood Disorder, Anxiety Disorder, histories of trauma, neglect and abuse with early attachment issues. Early deficits in childhood can lead to low self-esteem, depression and anxiety, problems in relationships and other problems which can continue to affect oneself in daily functioning and relating. Francisca finds great joy in journeying with adult clients and working through with them their personal struggles and issues and discover with them their inner goodness and resources. Currently, working with adult population is an area Francisca hopes to focus on and specialize in.
Eye Movement Desensitization and Reprocessing (EMDR) has been central to Francisca's work to help clients to address these issues because of the great effectiveness of EMDR in moving distressing memories into the past. Alongside with EMDR, she also uses attachment and ego-state based therapy to help adult clients with early childhood deficits to develop a more secure sense of self – this therapy aims to strengthen a greater sense of self and structure as well as develop a new relationship with self with enhanced emotional skills.
"You're always with yourself, so you might as well enjoy the company because that's who you will be spending the rest of your life with…and the most beautiful thing one will ever have is…relationship with oneself…" – Anonymous
Appointments with Francisca will be available w.e.f 1st February 2021