Ms Francisca Chiang 蔣 少 慧
Masters Guidance and Counselling (Singapore), Certified EMDR Practitioner (EMDR Singapore)
Psychotherapist, Adelphi Psych Medicine Clinic | EMDR Consultant-in-training, Adelphi Psych Medicine Clinic | Clinical Member, Singapore Association For Counselling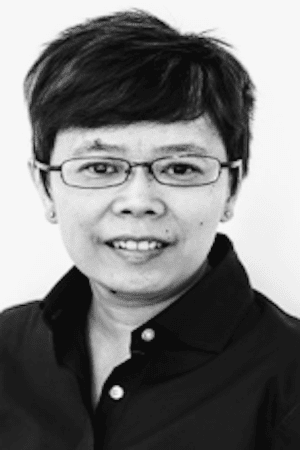 Francisca has served as a psychotherapist for 14 years and over the years she has counselling experience with non-profit community organization and schools. She is currently serving at National University of Singapore as an adjunct psychotherapist on a part-time basis.
Francisca is a certified EMDR practitioner with EMDR Singapore. She was trained in Eye Movement Desensitization Reprocessing (EMDR) in 2012 by EMDR Institute, Inc, USA. She is currently a consultant-in-training under both Sigmund Burzynski, EMDR Institute trainer and EMDR Asia.
She is an EMDR therapist with an area of focus on trauma-informed psychotherapy alongside with an integrative approach which comprises of inner child/attachment, cognitive-behavioural therapy and DBT. She has considerable experience working with individuals and adolescents who present with anxiety, depression, stress, relational issues and unprocessed traumas/abuse, childhood deficits, grief and losses, separation, family of origin issues, self-esteem and emotion regulation, spirituality issues and identity development. In addition, she has also conducted talks on mental health and self-care, transitional and adjustment issues for students at school and parenting issues. Besides working with local community, her current work also involves providing therapy to international adults residing and studying/working in Singapore.
Francisca adopts a non-judgmental therapy approach and provides a safe space for clients to work through their personal struggles and issues and discover within them their inner goodness and resources. She believes that it is never too late to start developing a deeper relationship with self and have a greater sense of self by embracing one's inner goodness and resources despite early childhood deficits. 
"You're always with yourself, so you might as well enjoy the company because that's who you will be spending the rest of your life with…and the most beautiful thing one will ever have is…relationship with oneself…" Annoymous