Masters Art Psychotherapy (WA), AThR (Registered), BA (Singapore)
Principal Consultant Psychotherapist and Senior Art Therapist, Adelphi Psych Medicine Clinic | Clinical Supervisor | Group Facilitator | Artist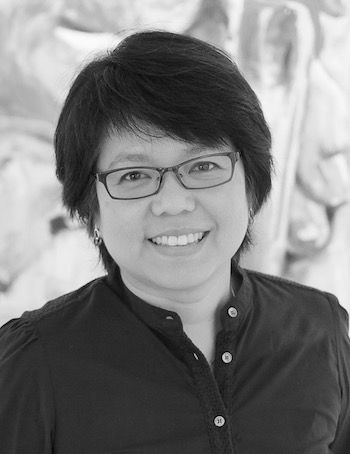 Joanna Tan BA, MA, AThR, is a pioneer in the field of art therapy in Singapore having graduated from Edith Cowan University (WA) in 2004. Her full-time work as psychotherapist all these years has given her the opportunity to encounter people of diverse backgrounds and issues.
Her humanistic approach makes her accepting, open-minded, sensitive and respectful of the values and belief systems of her clients. She works with individuals of all ages and cultural backgrounds who struggle with gender identity issues, eating disorders, loss, anxiety, depression, those who experienced trauma, abuse, illness and other forms of dis-ease. She also delivers art therapy for individuals who would like to embrace art as a therapy for personal growth, mindfulness and self-discovery. Joanna is passionate about facilitating the creative process in people in order to achieve a greater sense of personal well-being.
From 2011 to 2014 Joanna was the Regional Chairperson of ANZATA (Australian New Zealand Art Therapy Association) and also served as Vice President for ATAS (Art Therapy Association of Singapore) in 2011. She has presented in various conferences and Universities in Australia, Hong Kong, Malaysia and Singapore. She was appointed Clinical Supervisor for the Masters of Art Therapy programme at Lasalle College of the Arts in 2006 and again 2013. She continues in private practice to conduct professional training and clinical supervision for therapists, counsellors and those in the helping profession.
In addition to Art Therapy, Joanna has received training in Group work, Creative Therapies, Mindfulness, Play therapy, Sand-tray, Clinical Supervision and Psycho-Spirituality.