Masters Psychology (USA), B.Sc. (USA),
Principal Consultant Psychologist, Adelphi Psych Medicine Clinic | LPCC Board registered (USA) | EMDR Singapore | Certified Psychotherapist and Counselor (Singapore)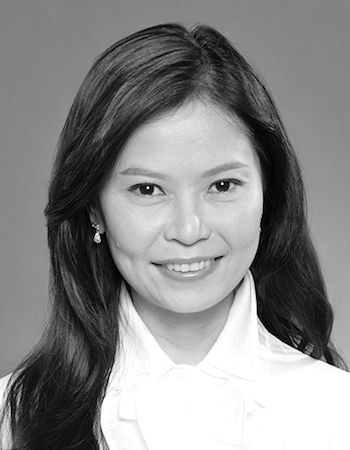 Hi, I am Sue Anne Nummela, I hold a Masters in Psychology as well as a double major in Marriage and Family Therapy from San Diego University of Integrative Studies, USA. I completed my post graduate training in Neuropsychology from Singapore General hospital. Prior to this, I worked as a corporate executive for 10 years with high tech multinational firms before pursuing my career in psychology.
I have worked with people from all cultures, lifestyles and religions dealing with a wide spectrum of clinical and non-clinical issues. Born in Singapore, I have lived in London, USA and Dubai for 13 years, I am sensitive to and fully understand the struggles of transitioning and adjusting to changes in life.
In addition to my experience in evidence-based therapy, I specialize in Acceptance and Commitment Therapy (ACT) and mindfulness training. My aim is to help you live more in the present moment, get better at being aware of and responding to your feelings, and connect more deeply to your life purpose through committed action. I am also trained in EMDR (Eye Movement Desensitization and Reprocessing) – a psychotherapy that enables people to heal from emotional distress arising from adverse life experiences.
I take a special interest in helping clients find success in their personal and professional life. I offer life skills coaching to help clients to set goals, such as changing their career, getting fit, improving/finding significant relationships, overcoming life stressors, and achieving a higher self where the client can thrive and find joy.
I also lead the Employee Assistance Program (EAP) which is a professional, confidential programme designed to engage employees to deal with their personal and relational difficulties that may impede their job performance, physical health, mental and emotional well-being.
I believe in lifelong learning and living a purpose-driven life. I left my corporate career in 2009 to pursue my interest in integrative psychology which led me to many years of research on mind-body science from a western and eastern perspective. I received my training in Mindfulness from University of Massachusetts Medical School, Center of Mindfulness, and subsequently publish my Master thesis "Mindfulness – the integration of a traditional practice in therapy settings, an intervention that benefit the clinical and non-clinical population".
Expertise: Anxiety, depression, emotions regulation, trauma related disorders, adjustment, relationship difficulties, attachment issues, addiction, eating disorder, assertiveness and empowerment, lack of purpose/direction, life skills coaching.